Do you suffer from heavy bleeding during your period, or from pelvic pain due to uterine fibroids?
We offer a non-surgical alternative to uterine surgery where you can expect similar results and rapid recovery, while avoiding major surgery!
Schedule an in-depth consultation today.
Are you suffering from heavy menstrual bleeding or pelvic pain?
Uterine fibroids are a common cause of heavy bleeding during the monthly period or between periods, and may cause pelvic pain or heaviness. Uterine fibroids are the most common benign growth in women, and may affect nearly 40% of women by age 40. Uterine Fibroid Embolization (UFE) is a minimally-invasive treatment option with similar results to surgery, and much faster recovery time!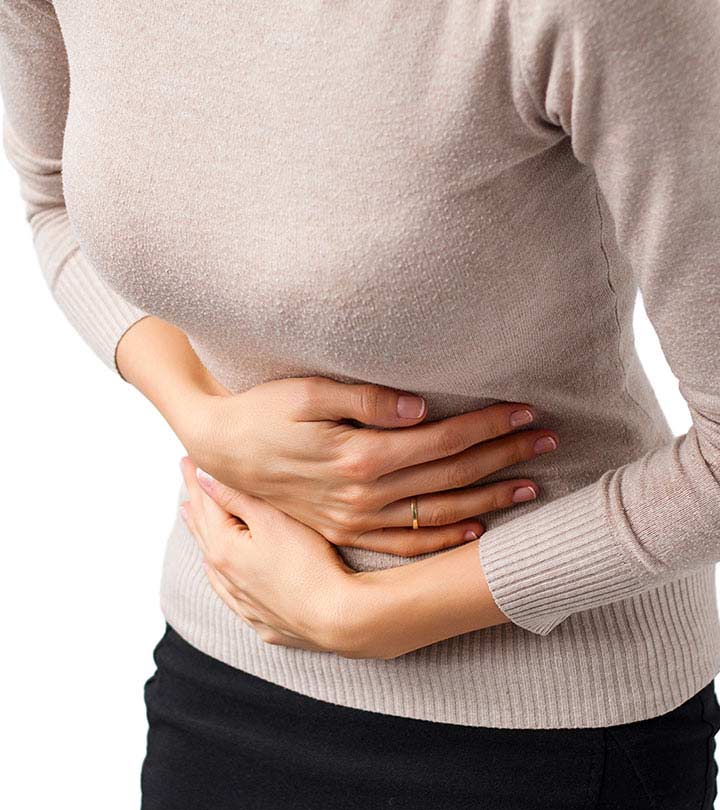 Heavy menstrual bleeding
Bleeding between periods
Pelvic pain
Pelvic heaviness
Pelvic bloating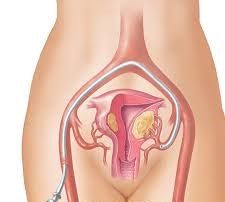 Uterine Fibroids are benign (non-cancerous) tumors of the uterus . They are very common and may be found in up to 40% of adult women. The fibroids cause significant symptoms in a minority of these women, including prolonged and heavy bleeding during or between monthly periods, pelvic pain, a feeling of heaviness in the pelvis, or from symptoms related to pressure on the urinary bladder or rectum.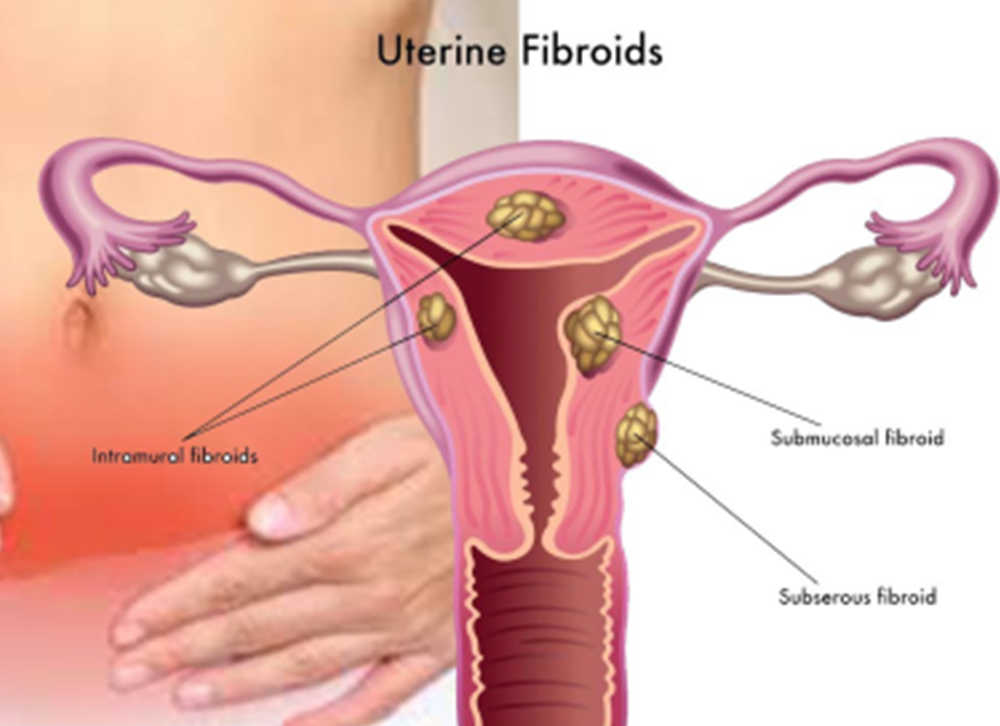 Treatment Information:
Uterine Fibroid Embolization
Traditional treatment options for symptomatic fibroids include oral contraceptives or surgery. Many women are candidates to have only the fibroids removed (myomectomy or partial hysterectomy), though some require the uterus to be removed, due to the size or number of the fibroids.
Uterine Fibroid Embolization (UFE) is a minimally-invasive alternative to surgery for fibroids. It involves the placement of a tiny catheter into an artery in the upper leg. The catheter is then navigated to the arteries of the uterus, where microscopic particles are injected to block off the blood supply to the uterine fibroids.
Nearly all women will go home either the same day or after one night's hospital stay and fully return to normal activities within a few days.
Most patients will require only local anesthesia and moderate sedation ('partial' anesthesia where patients feel relaxed and calm)  to remain comfortable during the procedure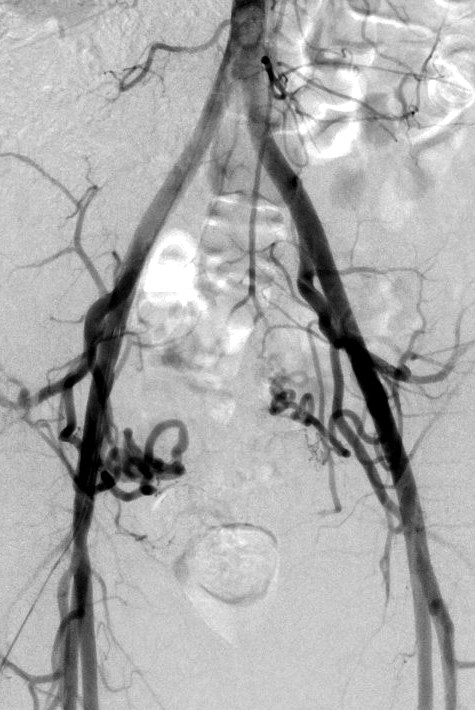 Some women will experience minor pain and/or low grade fever for a few days after the procedure and these are managed with medications. Women typically experience pain during the procedure and for the first 24 hours after the procedure. This is managed either by spinal anesthesia (similar to childbirth), or by a patient controlled pain medicine (PCA).
The benefits of UFE over surgery include much shorter hospital stay and recovery time, a shorter time to resuming normal activities, and avoidance of the potential complications associated with major surgery (wound infections, abdominal infections, bleeding, scarring…). Multiple clinical trials of the highest scientific standards have shown UFE to be equal or superior to surgery in terms of relief of symptoms and patient satisfaction.
The downside to UFE include a need for a seconday procedure (UFE or surgery)  in about 1 in 5 women.  In addition, if a woman desires future children and is a candidate for myomectomy (partial hysterectomy), surgery is still the preferred treatment, though many women have had successful pregnancies after UFE. Women considering UFE will also need to undergo an MRI prior to treatment in order to evalute the anatomy and blood supply to the fibroids.
"A few words via telephone will not suffice to express what I feel in my heart. Dr. Farkas and his staff are amazing individuals. You saved me. I express all my love that a human can muster. He is like a family member to me.​"
"This person deserves all the kind words in the world. He is dedicated beyond the standard. I was a patient in the public clinic and I felt like a patient treated completely privately. He did everything for me. He is like an angel to me.​"
"The treatments for my pelvic veins helped me. Today, I have no pelvic pain! Very strongly recommend Dr. Farkas!​"
Schedule an in-depth consultation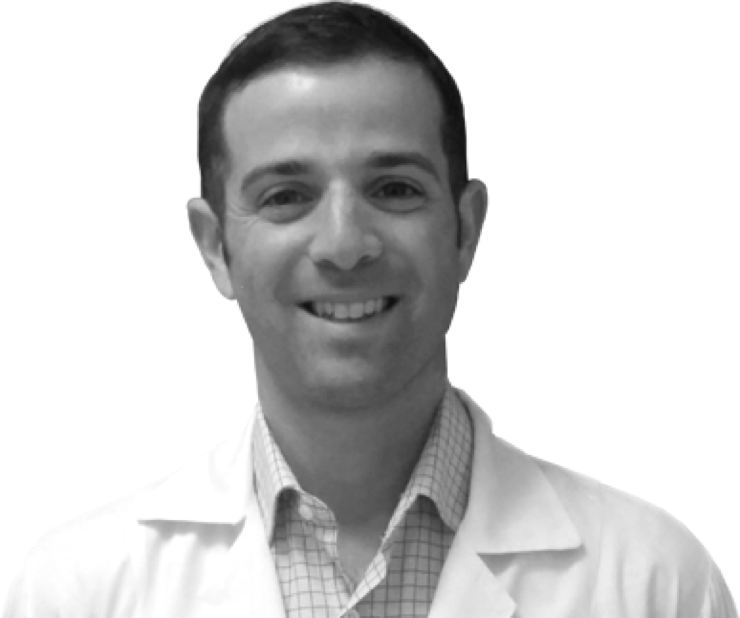 We believe in partnering with you, in order to alleviate your suffering. Our patients' concerns are our concerns, and we take pride not only in providing excellent outcomes to our patients, but in seeing a smile on their faces.

National referral center for complex vascular disorders
with 3000 annual procedures performed
Uterine Fibroids - Radiologyinfo
Uterine Fibroids – Embolization – Society Interventional Radiology
Uterine Fibroid Embolization – Video
Get the best solution in Israel
Schedule an in-depth consultation