Do you suffer from swelling or pain in your legs due to varicose veins?
Dr. Adam Farkas offers a catheter-based treatment that is performed with local anesthesia only, and will have you back up on your feet immediately!
Schedule an in-depth consultation today.
Why have your treatment with us?
We at Vascular Anomalies Clinic of Jerusalem offer comprehensive treatment options for varicose veins and venous diseases. We provide the most effective and least invasive techniques to treat these conditions, providing excellent results with minimal recovery times. We are committed to delivering the highest quality of individualized treatment and compassion. We make every effort to ensure your comfort.
Leg heaviness
Leg pain
Leg swelling
Bulging leg veins
Leg fatigue
Pain in legs
Varicose veins
Swollen legs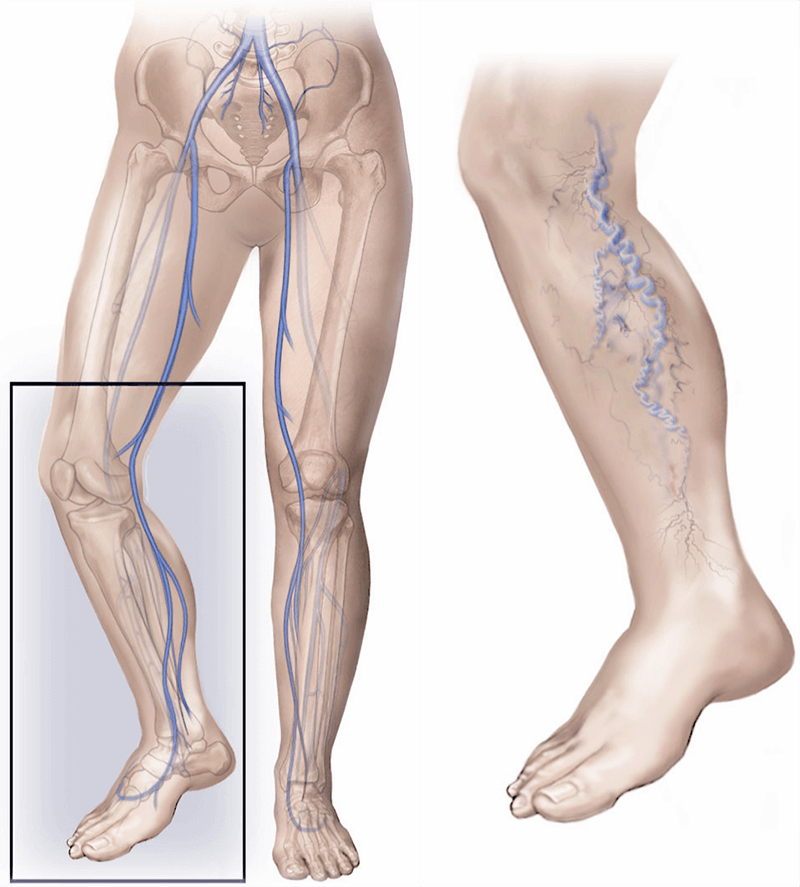 Varicose veins of the legs are an extraordinarily common disorder, especially among women with multiple children. It is important to note that varicose veins are a real medical disorder, and not 'just cosmetic.' Today, there is a well proven and minimally invasive procedure with extremely high success rate (>90%), so there is no need to suffer from varicose veins.
Blood flowing in the wrong direction ("reflux") is a very common cause of chronic pain and swelling , even skin ulceration in the legs. Reflux is also the most common cause of varicose veins, which can be complicated by pain, leg heaviness, leg fatigue, bleeding, itchiness, inflammation, and deep venous thrombosis.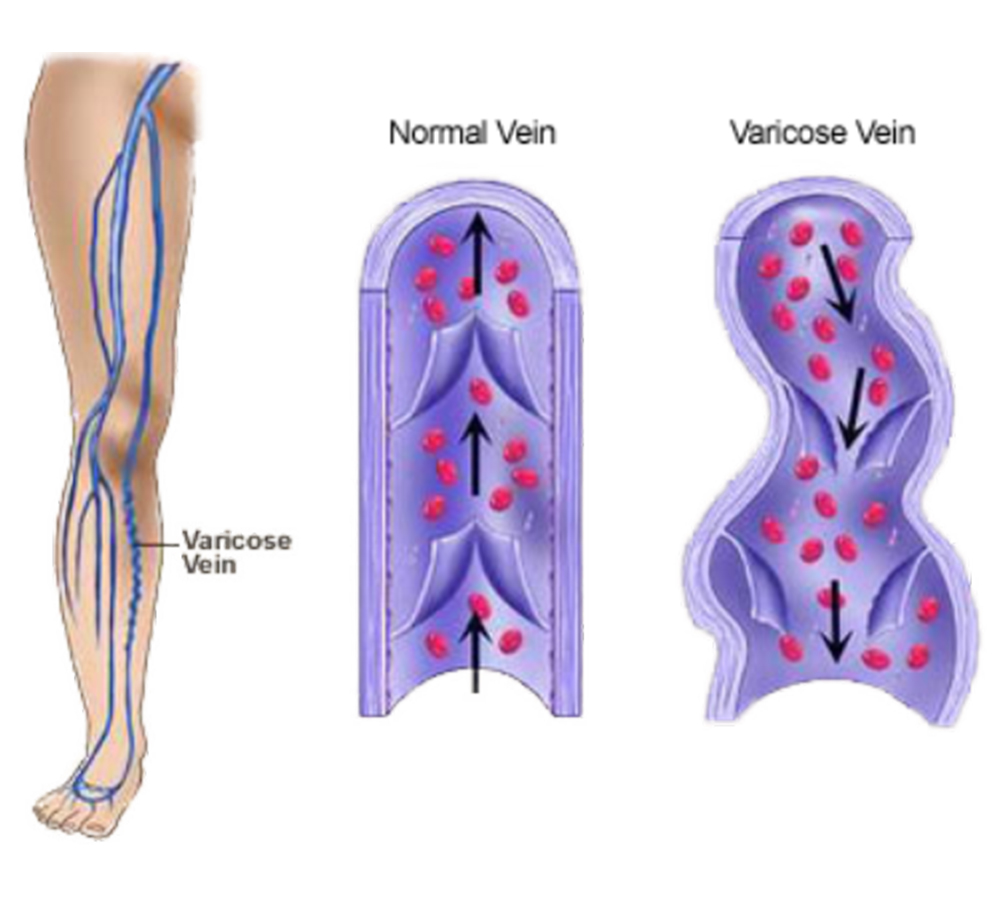 Treatment Information: Endovenous Ablation
Elastic compression stockings help patients with feelings of leg pain and heaviness, and are encouraged. They do not, however, treat the underlying venous reflux and many patients find them difficult to wear due to discomfort.
Traditionally, venous reflux has been treated with open surgery to remove the main vein that causes reflux. Surgery is an effective treatment, however, it requires anesthesia, leaves patients with scars, and is associated with several weeks of recovery time.
There is an overwhelming body of evidence that 'endovenous ablation,' a non-surgical catheter- based treatment, is as effective as surgery and with far fewer complications, less pain, and much shorter recovery time.
At the Vascular Anomalies Clinic of Jerusalem, we offer endovenous ablation with a special catheter called the Venaseal device or with a different type of catheter called 'Radiofrequency Ablation' (very similar to 'Laser').  Patients come for an initial evaluation in the angiography clinic where a history and physical examination is performed. A bedside duplex ultrasound is also performed to determine the anatomy of the patient's veins, and most importantly, to determine if the patient has reflux in the affected veins.
A formal duplex ultrasound (can be performed in your local kuppa) is necessary to exclude deep venous thrombosis. If patients are appropriate candidates for endovenous ablation, they will be scheduled for the endovenous ablation procedure. The procedure takes about 1 hour, and is done with local anesthesia only. Patients typically experience zero to minimal discomfort during or after the procedure. Patients go home the same day of the procedure and return to normal activities immediately. They will then follow up in the angiography clinic about 2 weeks after the  procedure and no further follow up is necessar.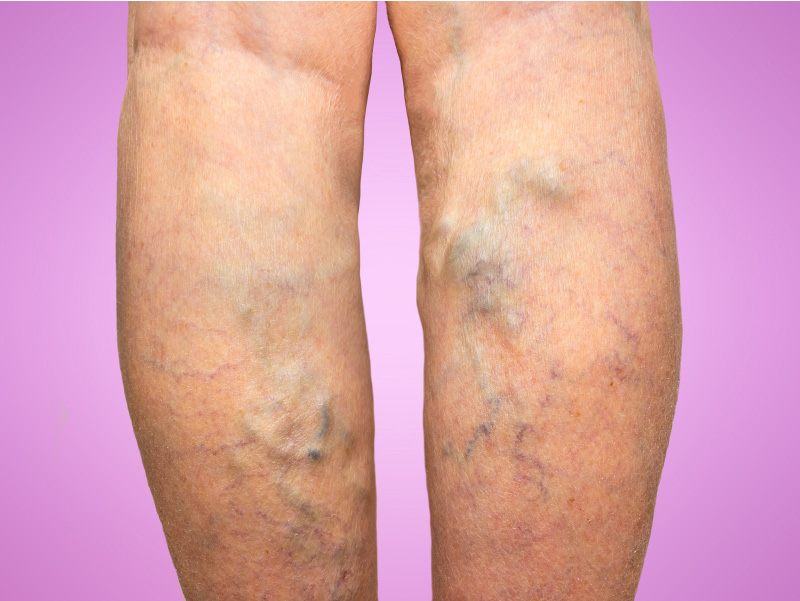 "A few words via telephone will not suffice to express what I feel in my heart. Dr. Farkas and his staff are amazing individuals. You saved me. I express all my love that a human can muster. He is like a family member to me.​"
"This person deserves all the kind words in the world. He is dedicated beyond the standard. I was a patient in the public clinic and I felt like a patient treated completely privately. He did everything for me. He is like an angel to me.​"
"The treatments for my pelvic veins helped me. Today, I have no pelvic pain! Very strongly recommend Dr. Farkas!​"
Schedule an in-depth consultation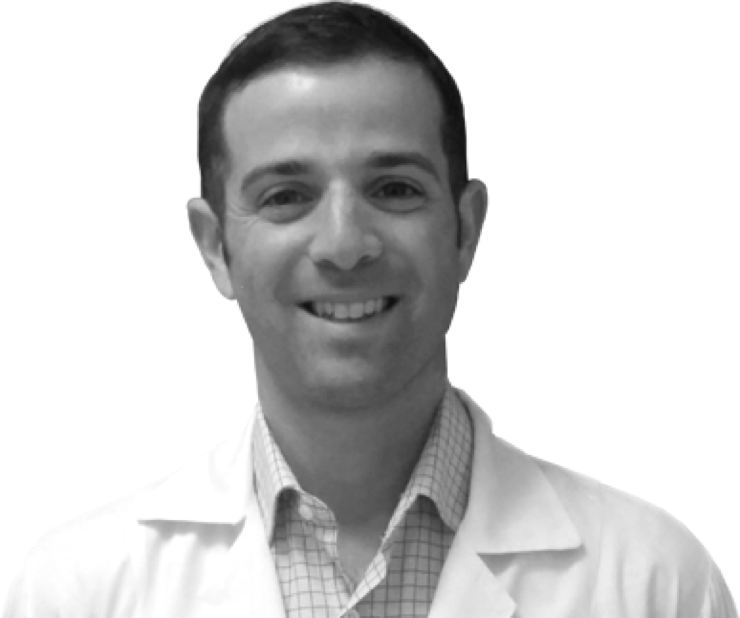 We believe in partnering with you, in order to alleviate your suffering. Our patients' concerns are our concerns, and we take pride not only in providing excellent outcomes to our patients, but in seeing a smile on their faces.

National referral center for complex vascular disorders
with 3000 annual procedures performed
Endovenous Ablation – Radiofrequency Ablation
Endovenous Ablation – Radiofrequency Ablation
Endovenous Ablation – Radiofrequency Ablation
Get the best solution in Israel
Schedule an in-depth consultation